Gary's Job Board:
Truck Drivers wanted!
Gary can find you a better truck driving job, with or without a CDL.
Website:   http://www.garysjobboard.com/
More Job Search Engines:
Job-Applications.com
 http://www.job-applications.com/
We offer links to online application pages and printable job application forms from our comprehensive database.  We feature information on 1,500 popular companies in major industries such as fast food, retail, grocery stores, hotels and restaurants. Each company listed has a page which includes company history, service offered and common job opportunities.
USA Jobs
An official website of the United States government
Jobline
Toll-Free Number: 1-800-414-5748
If you are looking for employment, Jobline is a free public service available on the telephone 24 hours a day, 7 days a week. New jobs are listed on the system each day, and jobs that are filled are removed. All that is required is a touch-tone telephone to establish your personalized job-search profile. The system is designed for you to use each day during your job search.
GIGS:
Single or multiple day opportunities
For an interesting temp option, you can check out the Craigslist in your area under 'Gigs'.  You'll find opportunities that include moving furniture, doing yard work for a few hours, car dismantling, CDL temporary jobs,  staff for weekend events, handyperson, cleaning, carpentry, welding, electrical, plumbing, painting, brand ambassadors (reps) and much more.  Many of these gigs have opportunities that can turn into jobs.

Keep the author's intent in mind when searching on Craig's list. Beware that some listings are quite sketchy…
https://newyork.craigslist.org/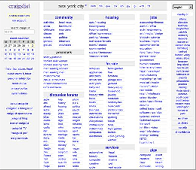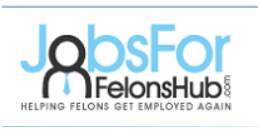 Jobs for Felons Hub
A resource "website created by a
few folks who have personally watched their loved ones struggle to get a  job due to having a felony."   They share their free reentry employment guide here. Check out their website or their Facebook page for more information:   http://jobsforfelonshub.com/start-here/  
or Facebook: https://www.facebook.com/jobsforfelonshub/ 
Employer Support
Give employers tools and information to help them hire you.


Share this document with your potential employers to help them hire you.
Bonding, WOTC, and EEOC fliers
You are bondable Federal Bonding Flier
Work Opportunity Tax Credit Flier
Equal Employment Opportunity Commission:
      Background Checks
More on Background Checks: What Applicants Need to Know
Formerly Incarcerated Individuals' Job Restrictions
      (US and Wisconsin) Created by the WI-DOC
Put together a successful job search with resources on resumes, interviewing, networking and finding job openings.
https://www.careeronestop.org/JobSearch/job-search.aspx
Everything in this section available Online Only
America's Service Locator connects individuals to employment and training opportunities available at local American Job Centers.
America's Career InfoNet occupation and industry information, salary data and career exploration assistance.    www.CareerInfoNet.org
mySkills myFuture helps career changers find new occupations to explore.   www.mySkillsmyFuture.org
Veterans ReEmployment is a one-stop website for employment, training, and financial help after military service.
US Department of Labor CareerOneStop
Formerly Incarcerated Reemployment
http://www.careeronestop.org/ExOffender/index.aspx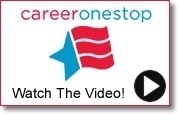 1-877-348-0502      TTY: 1-877-348-0501
Career Onestop  Locations: