A Positive Yet Honest View Of The Trucking Industry
With Friendly Advice From Experienced Drivers
A huge informational website that includes:
Trucker's Forum

Truck Driver's Career Guide

Free CDL Practice test

A list of companies that hire people with a criminal history.

"The Road Home" podcast

All things CDL

Trucking Company Reviews

Trucking Wiki…where you can find out FAQ's, physical health tests and issues, limitations and opportunities for drivers with a criminal history, driving with pets and much more.
Upon completion of your paid CDL training, you will sign an agreement to work for the company for a specified amount of time. This is how they recoup the time and money they've invested in your CDL training, which is a very fair deal for both sides.   
If you quit working for the company before your obligation is complete, you will owe the company a prorated amount of money for the schooling. At some companies, your training will be free once your obligation is complete. Others may require you to make payments from your paycheck to cover the tuition for the schooling. 
TT offers a review of the companies that offer paid CDL training.
PO Box 26330
Overland Park, KS, 66213
"Welcome to AllTrucking.com, your source for finding information to become a truck driver and find a trucking career. Whether you are looking for your next truck driving job or want to learn how to earn your CDL, we have guides for you. We have even organized some of the more common questions that might be found on a CDL exam, and put them into a simple practice test! "
They have a library of guidebooks – from career support and paying for school to helping veterans – "we've got a resource to help anybody." Here are a few of our most frequently requested pages:
How to Pay for Truck Driving School

Truck Driving Jobs: Careers in Commercial Truck Driving

Company-Paid CDL Training Programs: A Comprehensive Guide
Find a Driving School: www.alltrucking.com/schools/
Find a Driving Job: www.alltrucking.com/jobs-states/
Gary can find you a better truck driving job, with or without a CDL.
Gary can find you a better truck driving job, with or without a CDL.
Gary's Job Board was created to help Truck Drivers find Driving Jobs, and to help Dispatchers find Drivers. Gary's Job Board is 100% unaffiliated. We DO NOT recruit for any carriers. Our service will always be FREE to drivers because drivers' rock. 
Here's how garysjobboard.com works: (this is NOT a run-of-the-mill trucker job board. No one will call you, you have all the power).
Complete your Driver Profile, it takes 2 minutes.

Companies will see your first name, type of CDL, and experience level.

They will not see your email address.

You will receive a company invite by email and the email will come from our system.

Check out what they are offering. Answer the email or not. You'll receive another invite down the road.
950 North Glebe Road, Suite 210
Arlington, VA 22203-4181
From their website: American Trucking Associations is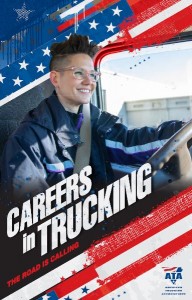 the largest and most comprehensive national trade association for the trucking industry. ATA is an 86-year old federation with state trucking association affiliates in all 50 states. We represent every sector of the industry, from LTL to truckload, agriculture and livestock to auto haulers, and from large motor carriers to small mom-and-pop operations.
OOIDA HEADQUARTERS             
1 NW OOIDA Dr.
Grain Valley, MO 64029
816-229-5791     800-444-5791
The mission of the Owner-Operator Independent Drivers Association, Inc. is to serve owner-operators, small fleets and professional truckers; to work for a business climate where truckers are treated equally and fairly; to promote highway safety and responsibility among all highway users; and to promote a better business climate and efficiency for all truck operators. More than 150,000 members of OOIDA are men and women in all 50 states and Canada who collectively own and/or operate more than 240,000 individual heavy-duty trucks and small truck fleets. All OOIDA officers and directors are now, or have been, professional truckers, and are elected from the membership, by the membership. The 22-member board helps define OOIDA's position on all major trucking issues.  They offer information and education in all areas of independent truck ownership and responsibility.