We're delivering humanity and possibility to our fellow citizens.
                Together we:
                 – mail thousands of envelops, brimming with information, across the U.S.
            – reach in to share ideas with more than 3400 incarcerated newsletter subscribers.
            – print Ownership Manuals, and send flash drives with FS software, to prisons and jails.
            – grow and maintain Fair Shake's huge website, and share it – with everyone – for free!
  To mail your support, please use this address:
        Fair Shake
        PO Box 63
        Westby, WI 54667
Fair Shake is 100% powered by donations!
Fair Shake is a registered 501(c)(3) nonprofit organization.  Federal EIN: 26.1819169
Questions?  Please contact Sue at  sue (at) fairshake.net
THANK YOU DONORS!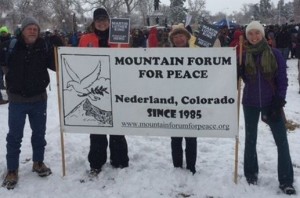 Mountain Forum For Peace
https://www.mountainforumforpeace.com/