ATTENTION POETRY WRITERS!
BreakingFreePoets is a poetry group at Petersburg Federal Correctional institute. We are looking for incarcerated (or formerly incarcerated) poets who would like to post their work on our website breakingfreepoets.com. If you would like to create a profile and share your work on our site, send your poem(s), a short bio, and a picture (optional) to mike@breakingfreepoets.com or via mail to:
BreakingFreePoets
11 Oakwood st.
Asheville, NC 28806
You will be notified if your work is selected. Authors retain all rights to their material.
About BreakingFreePoets:
BreakingFreePoets is a group of incarcerated writers seeking to change the culture inside of prison and empower those most impacted by the criminal justice system.
New Addition!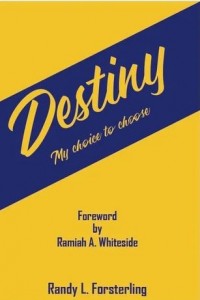 Destiny: My Choice to Choose
By Randy Forsterling
This book uncovers the root cause of the author's criminality, as he accepts responsibility for his plight. Kindle version.
CHILDREN'S BOOKS

S.Sharp

A little girl facing hunger and thirst learns that through faith and kindness anyone can make a different. She also learns that in helping other people solve the problem that they face, she is also blessed by solving her own.
The Last Hunt:
Our Black is Beautiful Series
S.Sharp

The Last Hunt is an African Fairy Tale that we hope will be first of many books in a series called, "Our Black Is Beautiful." It is a tale of growth, new traditions and deals with the spiritual journey of a Masai Princess as she finds herself coming of age.
SELF-HELP & Social Sciences

By Ricky St. Julien II
A self help book about many young men who fall victim to the siren song of the streets, often glamorized through music videos and movies. St.Julien also known as the rapper Silk G. pulls back the covers of the game or hustling as it is widely known, in an effort to keep forthcoming generations from becoming a statistic.
Charles Howard Hottinger, Jr.
A step by step guide to help you prepare a plan to overcome addiction. Written by a prisoner who has had to fight the battles of addiction.
Written by prisoners for prisoners. Provides excellent tips for success in change.
College in Prison: Information and Resources for Incarcerated Students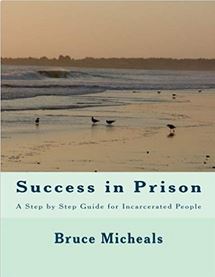 Self-Help in Prison: Encouragement, Insight and Empowerment for People Who Are in Search of a Better Life
Rehabilitation in Prison Volume I: A Secular Approac
 Raymond K Hedgespeth
Allow this book to guide you to the STONE that you are looking for. The author is a student of religion, philosophy, and history.  To borrow from Wilde: "The word is a living breathing entity; its meaning will change from time-to-time, person-to-person as we grow and gain more understanding of life and its meaning." If you will open yourself to this book, it can and will change your life.
REENTRY / REFERENCE

 Anthony Tinsman
Things don't magically change after you get kicked out of prison. Life starts all over again but there's a catch, having a record impacts almost every part of your life. Filled with insights, advice, contacts, and exercises, the information in this book strikes legal, personal and professional levels. A real world guide for minimizing disruptions and maximizing success.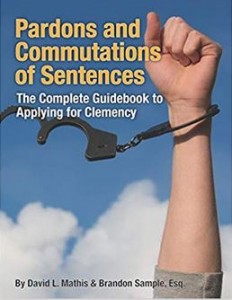 David L. Mathis And Brandon Sample
This easy to read guidebook is designed to assist individuals who want to apply for a pardon or commutation of sentence. The guidebook gives practical information about the process for applying for clemency, and is a "must have" for any individual who wants to navigate the complex process of applying for a pardon or commutation of sentence.
Terrell M. Hall & Shawn R. Pelley
Created by currently and previously incarcerated individuals, the Reentry Sourcebook is a compilation of local, state, and national resources. Chapters cover topics such as mental health, substance abuse, housing and homelessness,
consumer educations, financial assistance, education and employment, identification, family and entrepreneurship.
MEMOIRS
Jermaine J. Sims
In life we all go thru things and we can either use those obstacles as stepping stones to get to destiny or we can allow it make us bitter. This book will inspire and encourage you to reach higher heights no matter the obstacle. To learn more about this author, you can listen to his
interview on Conversations With Malik. Malik states "When many would decide to give up, not Jermaine. He keeps striving for greatness in spite of the odds."
Artemio Garcia Jr.
This book reveals the life story of Artemio Garcia. Growing up in the mean streets of South Texas and facing life and death situations across the Mexico border, this book explains how Garcia was raised as most regular kids playing toys to growing as a very dangerous man within one of the most famous Texas gangs (the Vallucos), and also having ties with the Mexican Cartel. After so many years of being married to the streets, he decides to have a change of heart while sitting in a federal prison. For crimes that Garcia committed throughout his life and the way he was raised, is it possible that he'll find redemption?
By Doug Piotter
"Fixed" is a darkly comedic memoir that spans my unsupervised youth, drug and alcohol addiction, bank robbery, life in prison and ultimately my release and re-entry into my life's new and sober orbit. Upon release, I learned that the universe is a kind and forgiving place, often strange and funny with plenty for everyone as long as I don't forget where I came from.
FICTION

Michael J. Moore
Diego Conner is at school when his world changes. As soon as his classmates start killing each other, he runs. Then, when he gets home, his parents try to eat him. They aren't zombies though. They are alive and can be killed. He simply calls them "The Changed". The only people he knows who haven't changed are his friends, Sheena and Wes. With their families gone, the fifteen year old's are forced to look out for each other. Can they face a new journey together – one filled with brainless, flesh eating monsters? This book isn't really about the zombies. It is about how the characters relate to each other in a world which has turned cold and cruel. It is about a love brought on by the loss of everything that ever mattered to them.
Eric Artisan
 Rostam, an escaped convict obsessed with reincarnation and karma, seeks more than revenge. He wishes to end his time on the Wheel of Life. But first he must right the wrongs of countless past lives and obtain forgiveness from those who would continue to pull him back to Earth.
Also by Artisan

Clay wakes . . . Every day a different life — a different reality — based on a choice he made, many years ago, resulting in infinite possibilities . . . and in the death of the one he loved. So now he seeks revenge, over and over and over again, but with no memory of what really happened, or who the real killer may be. Only the choices he makes now will determine his fate . . . and reveal the truth.

Larry W Johnson
A boy is marked by death at a young age when his step father is murdered in front of him, and must try to out distance this tragedy, haunted by it every step of the way.
Two Novels by Wesley Hunter: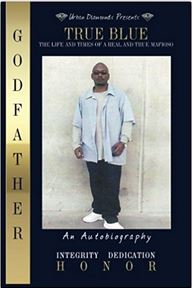 True Blue
The story of a young boy's journey to manhood in the inner city of Los Angeles. From straight A's to prison, from hope to hopelessness… An emotional look inside of a young boy as he searches his world to discover what it truly means to be a man.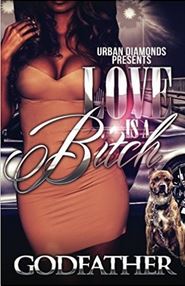 A complex tale of a girl, and how her life progresses within a complex story and many difficult decisions.
FREE PUBLISHING OPPORTUNITY
PRISONS FOUNDATION                                               
2512 Virginia Ave. NW, #58043,
Washington, DC 20037
http://prisonsfoundation.org/
We publish books by inmates that are for free reading and downloading. We also exhibit art created in prison (see www.SafeStreetsArts.org). Our publishing program exists solely through your donations.  To make your tax-deductible donation to our 501(c)(3) nonprofit organization, please click the donate button above. Click here for welcoming message from Helen Prejean, author of Dead Man Walking.   
Podcast from Prison: Heartbreak, Humor and Hubris from the Inside. Regular podcast featuring excerpts from books written by incarcerated men and women. Professionally read by accomplished actors including Harry Legg, Danyel Reid, Daniel Crowe, and Carlo Fiorletta. Click here to listen.
Our Manuscript Submission Guidelines
All books by prisoners and returning citizens and those who write about them and books by all citizens who donate are welcome for publication. Write to us for submission guidelines: http://prisonsfoundation.org/uploads/Book_Submission_Guidelines.pdf
Strategy for Writing While in Prison
Share by an incarcerated author
I have often heard people in prison say that they want to write a book.  The number of people who have accomplished this goal still remains relatively small and I believe that this may be because they lack a strategy for effective book writing.  The following is the strategy that I use for writing my books while incarcerated.
Think Big, Write Small — Most people look at a book's length (usually around 300 pages) and think that they could never write that many pages.  But look at it from another perspective: Most people can write one page (about 250 words).  So concentrate on writing one page per day.  At the end of the year you will have 365 pages.
Just Do It — Don't stop or lose time worrying about grammar, punctuation, etc.  Just write as ideas come.
This is called brainstorming.  After a while you will have enough material to complete a chapter or maybe even the whole book.
Know Thy Subject – Thoroughly research your topic.  When I was writing my urban fiction book ("hood novel"), I did not know much about the "drug game" so I spoke to people who had been extensively involved so I could provide an authentic experience for my readers.  Even if you have extensive knowledge about the subject, research will allow you to learn other perspectives from a wide range of people.  This makes writing easier because those perspectives can be incorporated.
Make the Time —  Set aside a specific time or range of time each day to concentrate on writing (whether brainstorming, researching, and/or writing).  I find that having a set schedule keeps me focused and motivated.  Generally, my writing time is in the early morning after I complete my daily workout (running the track helps me come up with ideas).
Read, Read, and Read Some More — The more you read, the better your writing will become.  Read a variety of material (books, magazines, newspapers, etc.) on a wide range of subjects, to increase your vocabulary.  Learn to identify and emulate the writing style of your favorite author(s).  As a side benefit, you can spend many enjoyable hours lost in a good book.