| | |
| --- | --- |
| Fair Shake Founder and Director | |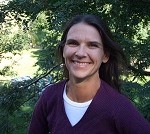 Sue Kastensen founded Fair Shake in 2009 and is currently the executive director. She created Sun Dog Hemp Body Care in 1993, which is now owned by Dr. Bronner's Magic Soaps. She graduated from Walden III, an alternative High School in Racine, WI, and 26 years later received her bachelor's degree in Individualized Learning from Viterbo University in La Crosse, WI.  She is a member of the Planning Commission for the City of Westby. She envisioned Fair World Project in 2008. Sue is the former board chair for MOSA, an organic certification agency; former board chair for the Domestic Fair Trade Association and former board chair for the Viroqua Food Coop in Viroqua, Wisconsin. She is currently enrolled in the Masters of Education program at Rutgers University.
| | |
| --- | --- |
| Why do you think formerly incarcerated individuals deserve a Fair Shake? | |
Why do you think people coming out of prison should get a fair shake? We would love to read your answer to this question. Contact Us if you are willing to have your answer posted.
Sue Kastensen says:   Because I have made mistakes, and I continue to make mistakes, I understand what it's like to want another chance to be trusted. I also understand how it is possible to be remorseful, and earnest about making a change. I see that we all have the same potential for good and evil; and that evil can be as effortless as not thinking, and good can be as simple as a smile.
Because folks who have come out of prison need a way to prove their intentions to re-engage. For us to believe that returning prisoners are somehow 'all the same' perpetuates the 'nothing works' strategy that continues to keep our recidivism rate very high and diverts the money away from education, safety and care of the commons.  
Because I know from experience that the 'pull yourself up by your bootstraps' idealism of the American  Dream is still possible. After a formerly incarcerated individual has completed her or his sentence, it's time for them to transition and contribute! We are all integral and valuable collaborators in building our democracy.  Our society is a reflection of our values.
Finally, I have a rather healthy level of self-interest. It is my relentless quest to enjoy life to the fullest.  I have found that it is much easier to enjoy life when I feel safe, respected and engaged in my community. Since I am responsible for my happiness, I can see that I am also responsible for making the world a great place to live.

Audrey, in Florida, shared her perspective:
I believe that people who rise above their mistakes show a strength of character that is uncommon in people today. To admit your wrongs with a sense of humility; to choose a new path, forsaking the familiar; to choose to work hard for a living, instead of continuing to go after easy money, these are commendable actions. I think it is easier for someone to avoid a life of crime if they have never tasted it, than for someone who had some success at it at some point in time. Everyone is capable of going through a metamorphosis. Formerly incarcerated individuals, that choose to grow into law- abiding citizens, ought to be recognized for the attributes they possess that are beneficial to society as a whole.

    Vision

Fair Shake is dedicated to supporting the successful reintegration of formerly incarcerated people into society.

Mission

Fair Shake is dedicated to reducing the recidivism rate through personal and community focused ownership and engagement opportunities for currently and formerly incarcerated individuals in connection with families, employers, property managers, corrections and communities..
The primary values Fair Shake holds are:
Belief in redemption.
Belief in success after incarceration.
Belief that we can build a strong, safe society.
Belief that we are all important and connected.
Belief that pro-social behavior is best taught through civic morality.
24 hour access to tools found in the website
Email account and web page hosting for formerly incarcerated individuals
Local and relevant resource information Resource Directory
Ability to quickly create a Reentry Packet
Self-empowering non-athoritative approach
Diverse and verified learning opportunity
Workshops
Sue Kastensen President
Bentley Lein Vice-President
Kreigh Rasikas Secretary
William Neil  Treasurer
| | |
| --- | --- |
| Fair Shake founding principals | |
We are free when we own everything we are about.
Good and bad exist in each of us.
Each of us is in charge of our own success and satisfaction in life.
We need meaning in our lives: whether spiritual, important people, purpose for life, etc.
We cannot outsource caring.
To create a(n)
Basic Tool Kit, available to all
Interactive website
Website-simulation program
Database of useful, current and relevant re-entry resources
Study Guides to encourage critical thinking, employee considerations, relationship and language skills, accountability and transition preparation
Verified recognition for areas studied.
Seminars and workshops, in prisons and communities, to encourage dialogue in reentry considerations.