| | |
| --- | --- |
| Fair Shake Founder and Director | |
Sue Kastensen founded Fair Shake in 2009 and is currently the executive director. She created Sun Dog Hemp Body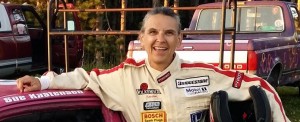 Care in 1993, which is now owned by Dr. Bronner's Magic Soaps. She graduated from Walden III, an alternative High School in Racine, WI, and 26 years later received her bachelor's degree in Individualized Learning from Viterbo University in La Crosse, WI.  She is a member of the Planning Commission for the City of Westby. She envisioned Fair World Project in 2008. Sue is the former board chair for MOSA, an organic certification agency; former board chair for the Domestic Fair Trade Association and former board chair for the Viroqua Food Coop in Viroqua, Wisconsin. She is currently enrolled in the Masters of Education program at Rutgers University.
Fair Shake inc.                              Phone:608-634-6363    

PO Box 63

Westby, WI 54667                                       Email us at information(at)fairshake(dot)net

 
    Vision

Fair Shake is dedicated to supporting the successful reintegration of formerly incarcerated people into society.

Mission

Fair Shake is dedicated to increasing reentry success through personal and community focused ownership and engagement opportunities for currently and formerly incarcerated individuals in connection with families, employers, property managers, corrections and communities.
The primary belief Fair Shake holds are:
Belief in redemption.
Belief in success after incarceration.
Belief that we can build a strong, safe society.
Belief that we are all important, valuable and connected.
Fair Shake is based on the UBUNTU operating system.  (The UBUNTU philosophy, that is.)
24 hour access to tools found in the website
Email account and web page hosting for formerly incarcerated individuals
Local and relevant resource information Resource Directory
Ability to quickly create a Reentry Packet
Self-empowering non-authoritative approach
Diverse and verified learning opportunity
Workshops
Sue Kastensen – President
Bentley Lein Vice – President
Kreigh Rasikas – Secretary
Keisha Russell –  Treasurer
| | |
| --- | --- |
| Fair Shake founding principals | |
We are free when we own everything we are about.
Each of us is in charge of our own success and satisfaction in life.
Each of us has the right to know ourselves and to learn about living in society and a democracy.
We have the right to understand how to build and search for the meaning in our lives.
We cannot outsource caring.
To create a(n)
Basic Tool Kit, available to all
Interactive website
Website-simulation program
Database of useful, current and relevant re-entry resources
Study Guides to encourage critical thinking, employee considerations, relationship and language skills, accountability and transition preparation
Verified recognition for areas studied.
Seminars and workshops, in prisons and communities, to encourage dialogue in reentry considerations.