Build Community Assets!
The Asset-Based Community Development Institute (ABCD)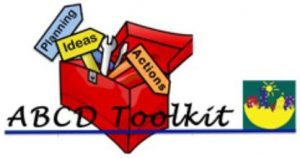 Understanding Asset-Based Community Development                 (4 pg. booklet)
ABCD its affiliated faculty have created a library of community building workbooks, published scholarly articles, books, and chapters oriented to an array of audiences. Community assets are key building blocks in sustainable urban and rural community revitalization efforts. These community assets include:
The skills of local residents

The power of local associations

The local history and culture of a neighborhood

Public, private and non-profit resources

Physical space and infrastructure

Economic resources and local potential
https://resources.depaul.edu/abcd-institute/Pages/default.aspx
https://www.abundantcommunity.com/
We need our neighbors and a community to be healthy, produce jobs, protect the land and care for the elderly and those on the margin.

Help us Build the Fair Shake Reentry Resource Directory!
Resources and support services are always changing.  Help us keep the Resource Directory current for your area.  If the organizations we list in the directory have moved, changed information, or are no longer available, please let us know in an email: outreach(at)fairshake(dot)net.
If you know of useful  resources that are not in our directory, please share the name, address, phone number, address and link in an email…or you can use our handy form: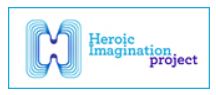 Heroic Imagination Project  (http://heroicimagination.org/)
The Heroic Imagination Project (HIP) provides knowledge, tools, strategies, and exercises to individuals and groups to help them to overcome the social and psychological forces which can keep them from taking effective action at crucial moments in their lives.
http://www.citizenschools.org/
There is a critical gap in education. But it isn't an "achievement gap" as the media often describes it. It's an opportunity gap. We can close this gap, and help these three million students discover and achieve their dreams, by connecting students who want to learn and adults who have something to teach…families with big dreams and volunteers with big hearts…visionary school leaders and a non-profit with a proven model…citizens and schools.
Here's more great stuff from Dr. Philip Zimbardo of the Lucifer Effect and the Stanford Prison Experiment
Learn about our Criminal Justice System
Consider many dimensions of an extremely complex system: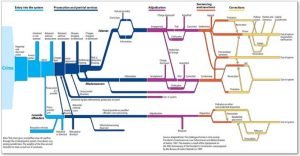 BJS flowchart found here: https://bjs.ojp.gov/justice-system
========================================
Center for NuLeadership: Transforming the practice of public safety, justice and accountability from criminal to human.
https://www.nuleadership.org/human-justice/
PEW report Collateral Costs: Incarceration's Effect
Some pages we've created: Media,Facts,Statistics and Links
Support the Ban The Box movement!
NELP staff introduced the Fair Chance – Ban the Box toolkit to help advocates launch their own fair chance, "ban the box" campaigns locally. Check out the new, comprehensive toolkit at https://www.nelp.org/publication/the-fair-chance-ban-the-box-toolkit/.
(http://www.prisonervisitation.org/)

Prisoner Visitation and Support (PVS) is the only organization authorized by the Federal Bureau of Prisons and the Department of Defense to visit any prisoner in the Federal and Military prison systems. The primary focus is on seeing those prisoners with an acute need for human contact — those prisoners without regular visits, those serving long sentences who are far from home, those in solitary confinement and on death row, and those who are frequently transferred from prison to prison.
In addition to making monthly visits, our visitors also have the opportunity to connect with one another through their correspondence with our national office, meeting with other visitors in their geographical area, as well as participating in our annual training conferences. Through this interaction, visitors support one another, share experiences, and offer guidance.

Fair Shake adheres to the philosophy of UBUNTU

Ubuntu: a sub-Saharan African philosophy which means "I am who I am because of who we all are."
Archbishop Desmond Tutu tells us: "Africans have a thing called ubuntu. We believe that my humanity is caught up, bound up, inextricably, with yours. When I dehumanize you, I dehumanize myself. The solitary human being is a contradiction in terms. Therefore you seek to work for the common good because your humanity comes into its own in community, in belonging."
"There is no such thing as a solitary individual. A person is a person through other persons."
Visit the Fair Shake UBUNTU page:
https://www.fairshake.net/ubuntu-building-social-fabric/
An Ubuntu Fable:
There was an anthropologist who had been studying the habits and culture of a remote African tribe.
He had been working in the village for quite some time and the day before he was to return home, he put together a gift basket filled with delicious fruits from around the region and wrapped it in a ribbon. He placed the basket under a tree and then he gathered up the children in the village.
The man drew a line in the dirt, looked at the children, and said, "When I tell you to start, run to the tree and whoever gets there first will win the basket of the fruit."
When he told them to run, they all took each other's hands and ran together to the tree. Then they sat together around the basket and enjoyed their treat as a group.
The anthropologist was shocked. He asked "Why did you all go together when one of you could have won all the fruits for yourself?"
A young girl looked up at him and said, "How can one of us be happy if the others are sad?"