Employment

Looking for information to help you find a job? Check out our Find A Job page!
If you're getting ready to apply or interview, check out our Prepare For Work page!
Fair Shake Resource Directory
Find food, employ

ment training, free stuff, housing, health care, family support, and nearly 15,000 resources and more than 350 reentry publications and links in our FREE
Resource Directory!
The RZero Solution resulted by compiling hard-won wisdom from those living through the difficult and often confusing experience of incarceration.
FREE Resource Database! http://rzero.org/resource-database-2
2-1-1

A FREE national resource service available by phone or internet to help folks in need find resources they seek 24 hours a day, 7 days a week.  They list resources for food, shelter, employment, education, housing, mental and physical health, specific services for veterans, special needs and reentry, a safe path out of physical and/or emotional abuse. A service of United Way. www.211.org

New to Computers?
Need help with your computer skills? Learn
more about using your computer on our
Building Computer Skills page!
Keep your documents safe(ish) in the cloud!
Vital Documents
Social Security
Social Security Card
This is the ss-5 form.
https://www.socialsecurity.gov/forms/ss-5.pdf
social-security-card-form-ss-5.pdf
Write For Vital Records – All States
Certificates of Birth, Death, Marriage, Divorce
http://www.cdc.gov/nchs/w2w.htm
DMV Request Outline:
There are many reasons you may wish to write to the Department of Motor Vehicles (DMV) to request relief.  Perhaps you have very old parking tickets, or your license was suspended, et al.  You may find some leniency from the DMV to help you drive again, especially to get to work. This form has been created by folks in the FCI Sandstone Career Resource Center and is meant to be used as a template or outline for you to use to create your own.
Tax Information from the IRS
Educate Yourself!

Need more math skills? Concerned
about your grammar? Looking to
pick up more knowledge or skills?
Visit our Educate Yourself! page.
List of correspondence schools that offer paper-based formats.
PrisonEducation.com

Financial Aid
Federal Student Aid Information Center
P.O. Box 84
Washington, D.C. 20044
1-800-433-3243
https://studentaid.ed.gov/sa/
Education not found in most schools:
The School of Life explores unconventional education to assist people in the quest for a more fulfilled life. Here are some topics we thought might interest you:
Self: https://www.youtube.com/playlist?list=PLwxNMb28XmpckOvZZ_AZjD7WM2p9-6NBv
Relationships: https://www.youtube.com/playlist?list=PLwxNMb28XmpcEwc0qydf2jSszQFSht81E
Work + Capitalism: https://www.youtube.com/playlist?list=PLwxNMb28XmpehnfQOa4c0E7j3GIj4qFEj
You can find more on the School of Life on the Educate Yourself page!
Fair Shake Reentry Packet
Our Reentry Packet is loaded with reentry information including tools and materials for building bridges of transformation and trust.
Choose Your Perspective
You have the right to Choose Your Perspective regardless of what you may encounter in life. For further insight and documents by other authors, view our Choose Your Perspective page at: https://www.fairshake.net/reentry-resources/choose-your-perspective/
Fair Shake Peer Learning /
Self Study Guides
A Self-Study/Workshop Guide for groups and individuals and we would like your input in order to create the most effective material.
Peer Learning / Self Study Guides
Looking for Books?
Check out our Free Books Programs page!
For Parents
It's important to stay connected!
Children of Incarcerated Parents – Bill of Rights

Children of Incarcerated Parents' Library          
Biblioteca sobre niños de presos
 Prison Parenting Programs – May 2016
Little Children, Big Challenges
Can you change your child support order?
State by State Guide     Changing a Child Support Order
For Veterans
https://www.fairshake.net/veterans-page/
The veterans' page was created to assist veterans who have been Incarcerated as well as their families. The
programs and resources on this page can help reduce the pressures associated with reentry. Our hope is that you will find these resources helpful in providing relief as you face the challenges of finding and supporting an effective  way of life after incarceration.Thank you for your service to our country.
The Transition Assistance Program (TAP) was established to meet the needs of veterans during their period of transition into civilian life by offering job-search assistance and related services. The guide books below were created specifically to support you by applying considerations from your service life to your job seeking. Check in with your local TAP program to find out about jobs that are available near you. To locate your local support office, click on this link: http://www.benefits.va.gov/vow/tap.asp
Personal Appraisal & Career Exploration
Job Search Strategies & Interviews
Improve Your Financial Outlook!
Become a Fair Shake Member!
Personal Web Page

Email account

Data Storage

Save your Resources

Tutorials
Become a Member, It's FREE!
Voting Rights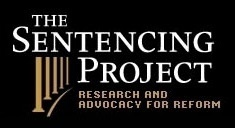 Voting rights vary from state to state. In two states, Maine and Vermont, incarcerated people can vote in prison. In all other states people in prison lose their voting rights all together. Voting rights are automatically reinstated at various times throughout the completion of the sentence in most states but in 12 states (as of Feb 2016) formerly incarcerated people must appeal to the state to have their rights restored.
According to The Sentencing Project: Felony disenfranchisement (the loss of voting and other civil rights) is an obstacle to participation in democratic life which is exacerbated by racial disparities in the criminal justice system (and creates) a disproportionate impact on communities of color. Black Americans of voting age are four times more likely to lose their voting rights than the rest of the adult population, with one of every 13 black adults disenfranchised nationally. In three states – Florida (23 percent), Kentucky (22 percent), and Virginia (20 percent) – more than one in five black adults is disenfranchised.
Please read and share the Felony Disenfranchisement Primer created, and generously shared with us, by the Sentencing Project. To find out more, please visit The Sentencing Project: http://www.sentencingproject.org/template/page.cfm?id=133
Currently and Formerly Incarcerated Authors Page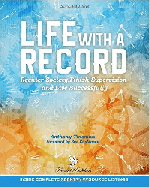 We've created this page to showcase literary accomplishments of the incarcerated and formerly Incarcerated authors. In support of these individuals and all successful transitions, we have vetted and recommended the books on our Currently and Formerly Incarcerated Authors page at: https://www.fairshake.net/incarcerated-and-formerly-incarcerated-authors-page/
Full access available online only.
Click any item to learn more
Mental and Physical Health
https://www.fairshake.net/swellness/ 
Physical Health Page (just getting started!)
HelpYourselfTherapy.com is a website that offers free, confidential, practical advice from a therapist. The Self-Therapy model is easy to understand and self-disclosure is never needed. Everything is completely confidential. Click on the link below to view the list of topics from the website.
Opinion Page:
If this is your first time here, you might like to see what others have thought about Fair Shake. Most of the comments on that page were made before the software was available inside institutions. If you are reading this inside one of our nation's prisons, I hope you will let me know what you think of the software, the Reentry Packet, the computer information, the Resource Directory and anything else.  Your opinion is important!!  YOU are the experts. I'm just a busy body who wants to see that you are able to achieve success at being you wherever you are ~
I'm learning as I go. Please be critical.
I hope you will help me make Fair Shake the best that it can be!
Check it out here:  Opinion Page
Housing
We receive very little housing information, especially on a national scale.  Recently, however, the two-part document came to us from a HUD representative.  So began my attempt to connect you to HUD. 
Two Part Reentry HUD Housing Request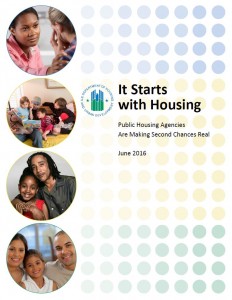 Since HUD does not offer any documents (that I could find) of their locations (the book does not even offer office locations, only links and email addresses) please ask your people outside to investigate further.
U.S. Department of Housing and Urban Development
451 7th Street S.W.,
Washington, DC 20410
Telephone: (202) 708-1112
https://portal.hud.gov/hudportal/HUD
HUD Programs