We are currently in the process of creating a Self-Study/Workshop Guide for groups and individuals and we would like your input in order to create the most effective material. This page was created for your convenience, so that you may review the documents on here or download them to review them more carefully. All suggestions will be considered. Thank you!
(Click on any of the links below to open the documents)
R.O.C. Community
The R.O.C. Community provides a framework to help incarcerated people make the best use of their time in prison: preparing for a successful release and re-entry. Using custom assessment tools, vision and goal-setting activities and peer support, R.O.C. Community encourages incarcerated people to create skills development. Post-release, the "Core" packet of worksheets and support documents, provides an anchor for positive habits and a roadmap for success. By creating an integrated system for improving cognitive function and maintaining community ties, we help participants to change the direction of their lives, beat the odds, and stay free.
NOTE: This information is in the testing phase and is not fully cited or completely finished. If you choose to check out the information, keep this in mind but feel free to share your thoughts with Fair Shake about specific pages or the document as a whole and your message will be passed on to the R.O.C. Community.
Take A Load Off
Anthony Tinsman is an advisory board member of the International Certification Board of Recovery Professionals (ICBRP), and designer of Take A Load Off (TLO) a prisoner-reentry program used in the Bureau of Prisons (BOP). He is an advocate for prison and sentencing reform, especially the rehabilitation of inmates. Tinsman has established TLO as an economical and effective platform with a simple philosophy: influence immediate change within the system and inmates lives. His articles have appeared on Huffington Post, Google Finance, Prison Law Blog, Incarcerated Voices, Spotlight On Recovery and many others.
A FEW WORDS ABOUT TAKE A LOAD OFF (TLO) By: Anthony Tinsman
TLO was pioneered in 2010. You can use the forms here to start your own unit-based reentry course, and get students RPP credit on SENTRY.
To start reentry studies sessions you'll need to present your proposal to unit-team members (Counselor and Unit Manager) for approval. You can teach lessons using various booklets: Job Hunt / Resume, Accounting / Money Smart, Parenting, AA / NA/ CBT, Correspondence based exams, etc. In 2015 the program was in operation in 6 federal intuitions: FCI Forrest City (low and medium), FCI Tucson AZ, FCI Seagoville TX, FCI Ray Brook NY, FCI Oakdale LA, and FCI Petersburg VA.
The original program consists of three workbooks and facilitator guide.
If you have any questions, or would like a copy of the Take A Load Off materials please write: Tinny, 649 N. Rupple Rd, Fayetteville, AR 72704. Thanks for your time, consideration and commitment to come-out-on-top after prison.
COMMUNITY BUILDERS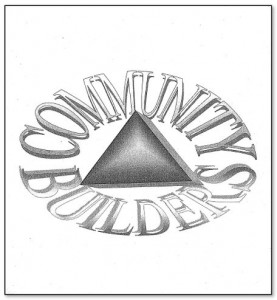 Recommended Reading Lists:  Inspired individuals have shared Suggested Reading Lists with us.  We are working on creating a Top 100 books reading list and we hope you will share your list with us, too, encourage idea-sharing for personal collections and Resource Room Libraries.
  FCI Big Springs Suggested ROC Reading List     FCI McKean Recommended Reading List  
  FCI Waseca Reccommended Reading List    FS Recommended Reading List