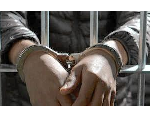 Grief is an inevitable part of life, though it is often associated with death there are many reasons a person may encounter grief while in prison outside of death.
The written and unwritten codes of prison make it harder to grieve in prison, not to minimize what someone may be experiencing outside of prison, but at least outside of prison a person can find family and/or friends to lean on, or at least have the option of going to find a safe private place to grieve. These possibilities are limited within prison.
Grief is a very personal experience that only the person experiencing it can find understanding in. This contributes to the feelings of loneliness.There are rare opportunities to entrust your feelings to another person inside. And if a person is not careful to find some positive outlet things could really turn disastrous.